Our International Collaborations
IMB Burgo
Get a chance to study in Milan.
Upgrade your skills at Istituto di Moda Burgo. Since 1961 has trained thousands of students from 150 different countries and has branches around the world.
Fashion School Burgo
Over 60 years of teaching experience in the fashion sector: it is an uninterrupted vocation linked to Italian fashion & made in Italy, now reference points for many other fashion schools in Milan & around the world. 
National & International Connect
Our International Events & Recognition
We Offer Bachelor, Master and Short Term Courses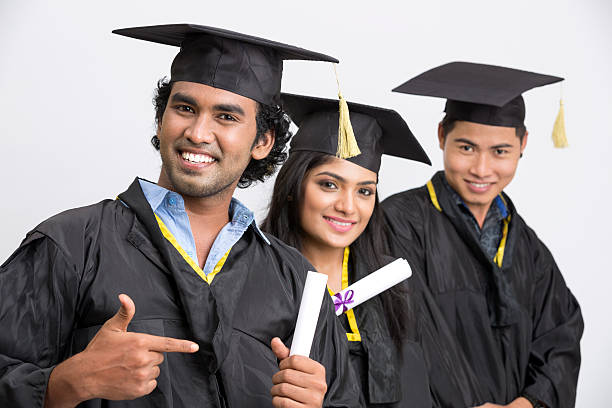 Shows & Educational Trips at IDA
Site Visits & Market Surveys
Students at IDA strengthening skills through practical knowledge
Director's Word
Mrs Batul Ali
A strengthening, successful journey, inspired with the love, acceptance and support of well-wishers and the design for the fraternity of India. IDA is built to create truly design adept professional, Within an encouraging, supportive and nurturing environment.
A constantly emerging centre of excellence and innovation and proactively catalysing the growth of fashion business through skilled leadership is what defines IDA as a pioneer in the Industry.
Ida believes in a global approach for the aspirants and our methodology is simple where we make sure that the students are intensively trained with global exposure, updated with the latest trends around the world, think internationally and incorporate latest technology by following a global curriculum designed for the future leaders who are going to drive the industry.
Fernando Burgo
Founder, IMB
We ask for attention and commitment and in exchange, we will offer you all the instruments to join the work system. Mine and my employee's satisfaction is to see that you are interested and motivated and day by day to see that you are growing in an intellectual, artistic and technical way. It's more than 50 years that I am enjoying this great satisfaction.
S.C. Masuraha
President, Takshshila Group of Institutions
 Quality is never an accident, It is always the result S.C. Masuraha who is also the President of Takshshila Group of Institutions. He is a resolute visionary with high educational skills who believes in hard work, discipline and highly promotes teamwork and strength of character.
Stefano Burgo
Director, IMB
To get where we want to go in life, we have to keep at it. We have to create a vision, make choices based on what moves us most swiftly toward our goals, and go after them with determination and single-mindedness
Dr Vishwas S Srivastava
A Visionary Edupreneur & Techie-Mentor
Founder & CEO of Topcademi and Next Gen Achievers Also the founder & Chairman, Principal Advisor, Chief Consultant and Managing Director at various companies.
A doctorate in literature he has established a prestigious British School in Dubai as an advisor and consultant.
Through his educational institutions, thousands of students had made their career in the past two decades
Aarti Tiwari
Managing Director, Couture Runway Week
 Aarti Tiwari is a revered name in the world of Fashion & carry the patronage of directing Grand Events with astounding success.
In her 18 years of a dynamic career, she has been at the head position at big brand names like Satya Paul, Levis Straus, Lino Perros and many other. Being the managing director of Couture Runway Week, she surely has laid a grand platform to the vogue world providing all the fashion coupled people the best of opportunities.
Khizar Hussain
Fashion Choreographer & Runway Director
 An Acclaimed Fashion Choreographer, Runway Director, Pageant Coach Khizar is a Patron in the World of Fashion and IDA is privileged to have The Awardee of National HFF award for the youngest and dynamic fashion Choreographer as an advisory board member.
With his unique perspective and insider's knowledge of the glamour industry, he has choreographed & directed many national & international celebrity weeks and would bring in some magnificent ideas and mentor the students for their career advancement & skill -development.
Rushikesh Mirajkar
President, Tiara Miss Mrs India Pageant
 Mr Rushikesh Mirajkar is National Director – Miss Tourism Universe/ Miss Asia World/ World Miss Tourism Ambassador/ Miss Teen Globe/ Man of the Earth/ Man of the Globe/ Mrs Tourism/ Miss Petite Universal.
President – Tiara Miss Mrs India Pageant Organisation/ Miss Environment International Pageant/ Mister Suave India Pageant.
Business head for Memory Makers Events Management.
He has persuaded his education from the field of Business Management Studies and marketing as specialising from the University of Cambridge. He started his career into the field of fashion as a stylist and later to continue designing by the age of 23 when he was just working with ace designer like Surily Goel and Manish Malhotra.
Amisha Chaudhary
Founder, Director – Diadem
Winning many hearts in Jamaica 2017, she was first Indian crowned as Ms United Nations 2017 in United Nations Pageant.A humanitarian, social activist who has dedicated her life towards working on the understated social issue of women empowerment and sensitizing society towards gender disparity.
In her rigour to work towards social causes related to woman, she has been campaigning for Menstrual Hygiene & Awareness, which has now become a revolutionary national movement called Masik Satya.
A visionary who laid the foundation of Diadem® a fashion events entity in the year 2018, Today Diadem has many brands under its umbrella such as, Mrs India Legacy® & Diadem Miss India®, DKFF – Diadem Kids Fashion Fiesta®, Diadem Miss and Mrs. Maharashtra®.
.
.
.
.
.
.
.
.
.
.
.
.
.
.
.
.
.
.
.
.
.
.
.
.
.
.
.
.
.
.
.
.
.
.
.
.
.
.
.
.
.
.
.
.
.
.
.
.
.
.
.
.
.
.
.
.
.
.
.
.
.
.
.
.
.
.
.
.
Affiliations & Partnerships
Address
INTERNATIONAL DESIGN ACADEMY
beside Shiv temple
Kachnar city
Vijaynagar
Jabalpur
Inviting Franchise Partners